Hi, it's magic!
Would you like to see our AI chatbot in action? Try Actionbot!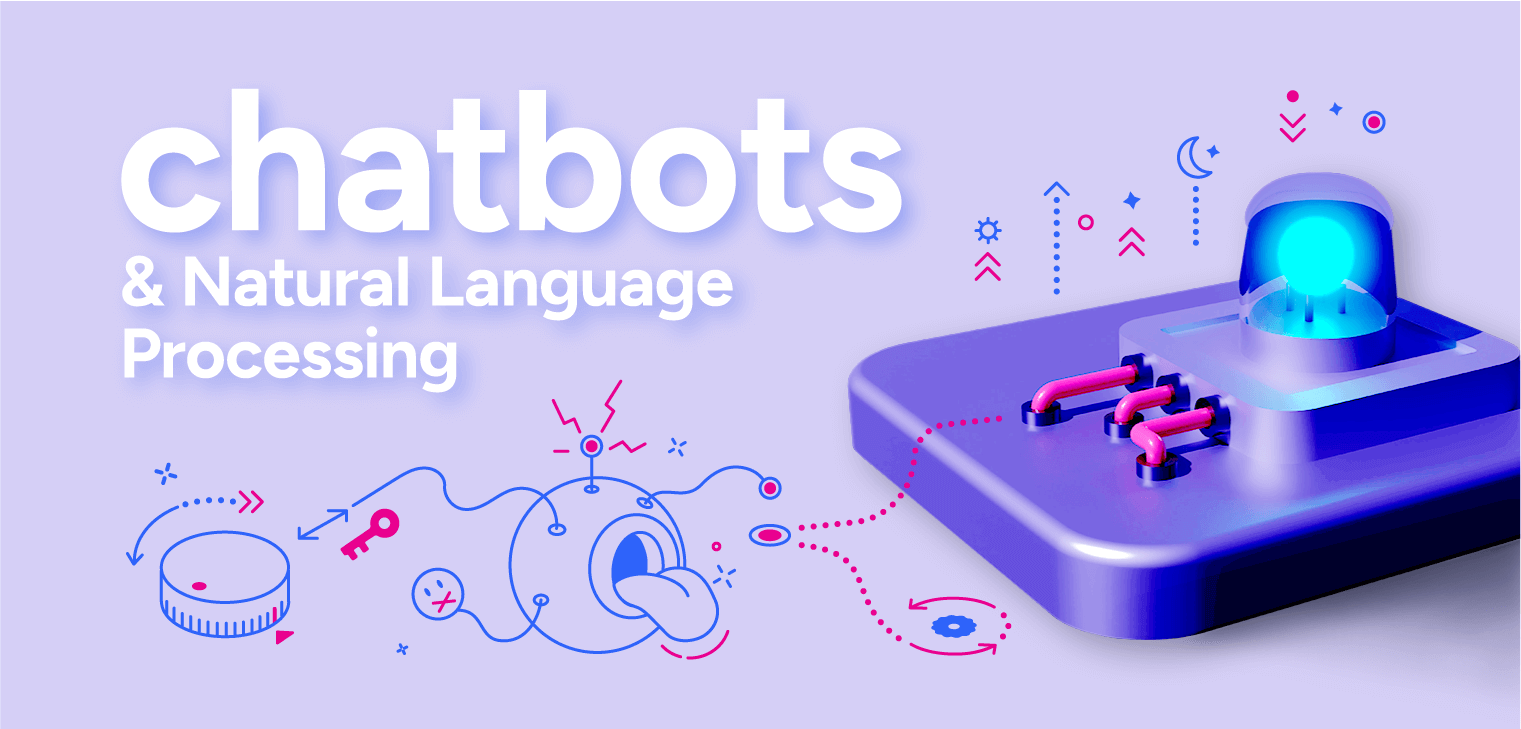 All
Advantages of implementing NLP chatbots in your company
Recently, we've seen many examples of how chatbots can benefit companies and their customers. However, their standard capabilities are often limited to scripted conversations. We already know that customers need something more than quick answers to their questions and resolving their queries. NLP chatbots are the latest proof of how much this technology is evolving while responding to users' needs. But what exactly differentiates them from simple chatbots on the market?
What are NLP chatbots?
NLP or Natural Language Processing is a branch of AI that helps computers read and understand human language. The main goal of NLP chatbots is to improve human-machine communication. Based on the deep learning concept that empowers the bots to decode the meaning from the input, chatbots analyze each customer query to offer more personalized and valuable support.
NLP chatbots understand the messages entered by the customer appropriately and respond accordingly. The message entered first reaches to leverage the AI capabilities that compare the responses to come up with the most appropriate one. Then, by understanding the context and meaning of the text, the chatbots use NLP to respond to the customer. They can ask questions differently rather than just following the keywords offered.

The most common features in NLP chatbots are:
Speech recognition – is essential for chatbots with a voice option because no matter if it's text or voice commands, a chatbot can recognize both inputs,
Named-entity recognition (NER) – increases the detail of a chatbot's knowledge base, which improves its AI,
Sentiment analysis – it helps a chatbot adapt to the general character of the conversation and respond accordingly, e.g. if a user is rude, the chatbot can recognize that interaction as negative,
Intent classification – increases the chatbot's AI by allowing it to understand intentions that are not expressed but are implied in what the user says.
Companies can train their AI-powered chatbot to understand a wide range of questions. Entities and intents used while implementing the NLP in the chatbots allow the platform to differentiate the statements and adjust the conversation by understanding the nature of the response.
Main benefits of implementing NLP chatbots
As we have already seen, NLP chatbots offer many possibilities that companies can use to improve their performance. But what exactly can they offer after their implementation?

Imitate natural conversation
Customers prefer natural conversation, especially while talking with customer support. All the basic chatbots lack the human touch, and they talk robotic. NLP chatbots, however, offer natural conversations. NLP can understand and interpret customer data and give an appropriate answer. It also learns from previous conversations and gains experience, making the whole conversation even smoother.
Provide instant and accurate support
NLP chatbots ensure instant customer support, provided 24/7, every day a week. It ensures that there is no long waiting time and that most queries are handled immediately. NLP also increases satisfaction, reducing the chances of miscommunication and errors to almost zero. Such technology is used mainly among real estate, travel, education, healthcare, and finance businesses, and, according to Chatbots Life, it significantly increased their profits.
Improve user experience and satisfaction
Customers that use NLP chatbots are seeing many benefits, including instant resolution, high-quality content, and better moderation. All these factors result in an improved user experience. Such virtual assistants can also become irreplaceable to employees. They allow them to avoid repetitive questions, moving their expertise and knowledge to more efficient jobs, automatically increasing their satisfaction.
Increase conversion rate
Quick query resolution time leads to an increase in chances of customer conversion. NLP chatbots offer bigger customization and optimization, making each customer feel significant while looking for answers. Simply put, a higher customer satisfaction rate results in a higher conversion rate.
Decrease implementation cost and time
Juniper Research stated that chatbots could reduce business costs by $8 billion by the end of 2022. They help mitigate operational, customer support and workforce costs by 30%. Chatbots are also simple to implement and, thanks to their automation skills, reduce work time, improving the human-effort cost.
IBM Watson – an example of a conversational AI engine
IBM Watson is an AI conversational engine for building applications that can understand and respond to various intents. It uses Artificial Intelligence and Machine Learning to create NLP chatbots. This technology allows them to answer complex questions, form human-like interactions, learn from structured and unstructured data, understand their context, and give precise answers.
How to develop a self-learning chatbot with IBM Watson? Read everything you need to know on our blog
IBM redesigned Watson Assistant's user interface to allow non-technical developers to create virtual assistants quickly and intuitively. Its built-in analytics features have evolved to show data that are easy to interpret and act on.
Two additional new metrics give users an overview of the chatbot's performance:
Completion – measures how often a chatbot successfully guides users to the end of action,
Recognition – measures how often a chatbot successfully funnels a user into action.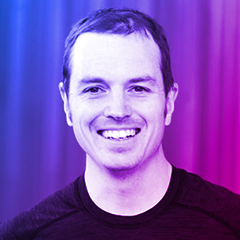 Watson Assistant's mission is to make it easier than ever for non-technical users to build, publish and improve a virtual assistant. That process isn't a linear progression but rather a continuous loop. Navigating that loop requires a map that's both sophisticated and user-friendly, and with Analyze, Watson Assistant has provided users with everything they need to train their assistant to be the best version of itself.
James Walsh CONTENT PRODUCER, IBM
Data is only valuable when it leads to beneficial results. That's why IBM Watson Assistant makes it easy to navigate the content to refine and improve it to become intuitive, frictionless, and fast.
Actionbot is a revolutionary NLP chatbot supported by the IBM Watson engine
Actionbot uses the IBM Watson engine as its basis. It imitates the human-like conversation, puts it in the proper context, and can make the user's intent real, thanks to its automatization skills. That's what makes it one of the most advanced NLP chatbots on the market.
Actionbot is responding to constantly changing customers' needs. It goes a step further than traditional conversational chatbots – it observes customers' behaviour in any digital channel and analyzes it to understand the context of each user's action. Such knowledge allows Actionbot to react appropriately and, what's even more innovative, proactively.