Hi, it's magic!
Would you like to see our AI chatbot in action? Try Actionbot!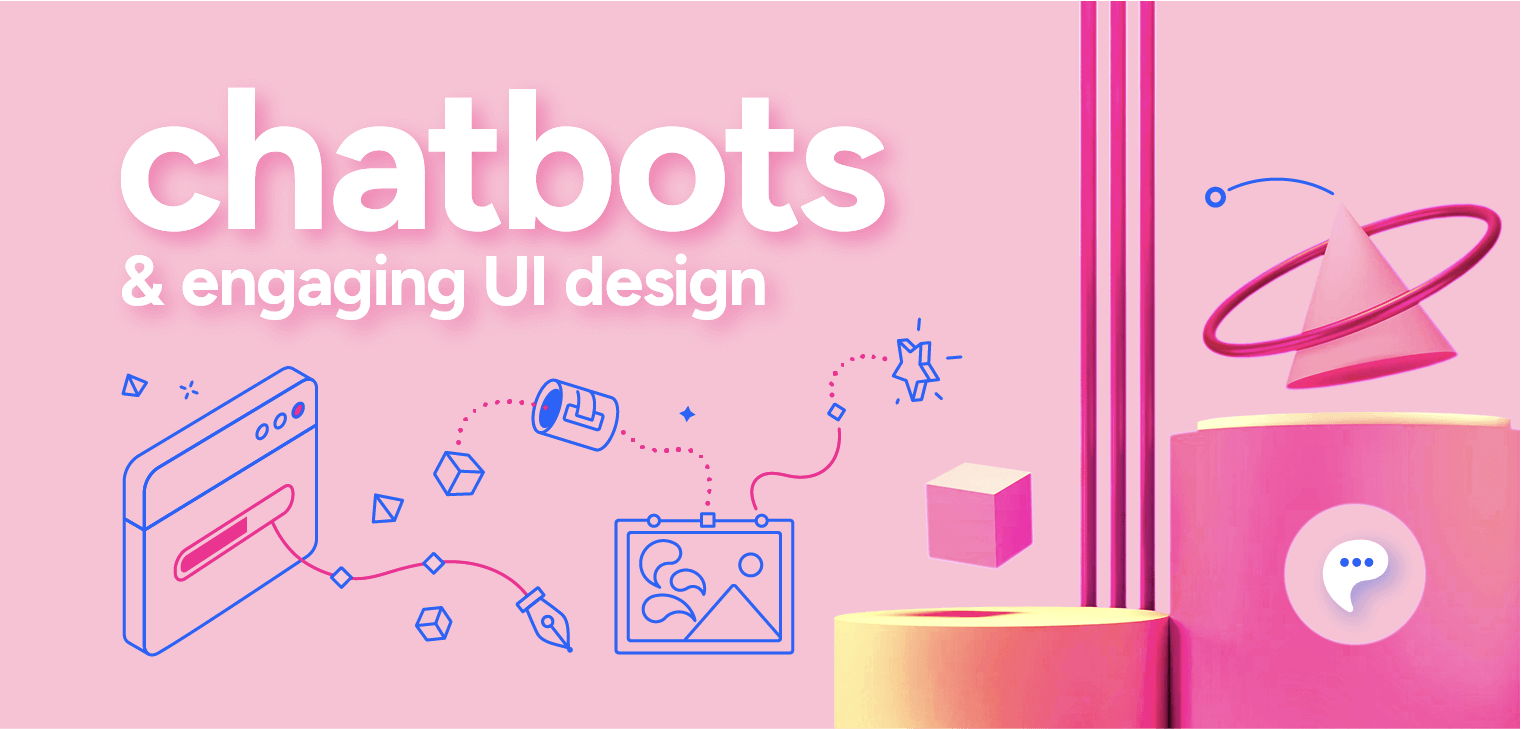 All
Best practices for designing an engaging chatbot UI design
Conversational chatbots are everywhere. Some are designed to replace or substitute customer service, and others can only answer basic questions. Some can do both, while others are there just to entertain. But why do many chatbots fail to succeed? It's quite simple – people like things that are helpful while also being enjoyable to look at. That's why it is crucial to design an excellent chatbot interface. Read our article to learn how to make your chatbot's UI design user-friendly and engaging.
What is a chatbot UI?
A chatbot user interface (UI) combines graphical and language elements that users see and interact with. It includes chat widget screens, a bot editor's design, and other visual details such as images, buttons, and icons. All these elements allow for human-computer interactions that engage as many users as possible. It can only happen if the interface is attractive and coherent.
Chatbot's communication skills will vary depending on the interface you create. A chatbot UI that relies on predetermined answers, such as button options, limits what the user can ask and what the chatbot understands.
Differences between chatbot UX and UI
Chatbot UI and chatbot UX may look like the same things, but there are some significant differences between them. Putting it simply, the UI refers to the design and layout of the interface, while the UX describes how users interact with the chatbot and how they perceive it. Chatbot UI design focuses on the form of its interface, while chatbot UX is based on the subjective impressions of end-users.
If the chatbot UI is confusing or complicated, users will not use it effectively. The UI determines the feeling users have when they are talking to the chatbot, which can lead to a positive or negative user experience. That's why collecting feedback from your users and creating chatbot UI design accordingly is essential.
What to focus on while designing a chatbot UI?
For any chatbot to succeed, it must aid the overall user experience and its interface to look impressive. But the chatbot UI design is not only a matter of aesthetics. All the visual elements, such as fonts, colours and navigation, contribute to one goal of making interactions engaging.

As per most statistics, almost 90% of communication is nonverbal. That's why creating a user-friendly interface is so crucial.
We've gathered some practical tips you should follow when designing a successful chatbot UI.
Understand a chatbot's purpose
Setting a purpose while creating a chatbot UI should be your number one priority. The key is to identify the value a chatbot will bring to the end user and reference it throughout the design process. UX designers can add great value to this process by framing the project's scope through user-centred techniques, such as research and ideation.
Some tips can help you during the process of setting a product's purpose. For example, you can analyse real conversations between agents and customers. You can conduct ideation workshops to create a meaningful scope for planning a project. Remember to include people from various areas, such as businesses, management, customer service, or development, to propose their vision. Then, you can gather the collected information and use them to focus on what really matters.
The chatbot's purpose could evolve during the whole process. For example, a Facebook Messenger chatbot created by KLM Airlines was initially intended to help users book tickets. Over time, the company expanded the purpose to guide users through all their travel needs, including booking a hotel, helping with visas and sending essential reminders.
Use appropriate fonts and colours
After figuring out what your chatbot should offer, it comes time for a design. A chatbot UI is mainly an interface to support human-computer interaction. That's why its readability is so important, especially on various screens. Your chatbot's usability improves when it's possible to clearly distinguish the user's words from the bot's words in the background of the chat.
How can you achieve that? For example, you can choose three different colours for each background – one for the main view, one for your user's words, and one for your bot's messages. It can help readers clearly distinguish who is saying what.
Choosing the right font is sometimes considered less important than readability. However, some fonts are more pleasant to look at, despite their linear and simple appearance. There is a wide variety of fonts designed primarily for screens, so finding a good one for your chatbot is a relatively easy task.
Lark Health is a good example of a useful and clear graphical chatbot UI. It uses green, white, and pastel colours that clearly contrast the backgrounds, making it readable to users.
Keep it short and engaging
Long chunks of text are incompatible with the need to keep it short while talking to a chatbot. Therefore, virtual assistants should keep their replies within three or four lines of text. This rule is consistent with the general UX design guidelines for web platforms. Nowadays, users need more time to read, and they want to be serviced immediately. Long and detailed replies are not beneficial for them. Moreover, they can annoy and frustrate your users.
Keeping replies short means you followed the chatbot's UI best practices and designed it properly. The best example can be Dominos' Messenger bot. It stands out mainly because it's really convenient and simple. It takes your orders, remembers your order history, tracks orders and estimates delivery time. And it does it all with short and readable sentences.
Apply intuitive user flow
Many chatbots are boring because they are simply created to follow the general rules and to serve one purpose – customer support. That's why it's important to think outside the box when creating an intuitive user flow to make the experience more engaging and super easy to navigate.
There are an infinite number of conversation possibilities. Users can ask anything, so to create an intuitive interface, you must design a user flow that will lead them through the intended conversation, not by using predetermined responses.

The main principle of designing a user interface is to provide enough guidance so that users know where they are and what is expected of them. During a conversation, each question must be very clear to understand what type of information needs to be entered.
Structurely's chatbot, Asia Holmes, is a great example of using an intuitive user flow to handle customer queries in real time and make conversations effective. It asks several smart questions to determine a user's ideal property and even identifies perfect features they can borrow from other homes' designs.
Make it user-friendly
A welcome message is a matter of politeness and one of the few tricks a bot can use to humanise itself and establish the desired tone. The start of the conversation can also be a good occasion for your bot to explain the chatbot's intention.
This is important for users that are not used to chatbots. Remember that many people have yet to experience a chatbot conversation and are still determining what to expect from that encounter.
Remember to avoid open-ended questions because they allow users to respond in ways the chatbot may not support, so instead, try using closed intents that will keep users on the flow. Additionally, you can add buttons offering specific answers that are targeted to the user.
Also, you can use humour in chatbot UI design. It will make your chatbot sound more human and friendly, and that can improve engagement and conversions. For example, UX Bear's white bear wears spectacles and reads the newspaper – and that's simply nice, funny and engaging.
Remember about personalisation
Finally, it's important to remember that the main goal of your chatbot UI design is to make it engaging. You can achieve it by shortening the distance between the chatbot and the user or by making your brand more human. That is when personalisation might be of help. You are off to a great start if you can authenticate the user on your channel.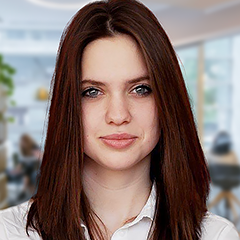 Personalisation might be as straightforward as using a customer's name in the greeting. You may upgrade the experience by referring to the user's purchase history or previous dialogue.
Paulina Giemza CONVERSATIONAL UX DESIGNER FOR ACTIONBOT
CRM data might enable tailor-made product or service suggestions. Your company's virtual agent should resemble the assistant your customer meets in real-life. It is the one who knows their needs and preferences by heart.
Sephora is a great example of a chatbot that uses personalisation successfully. It asks each user to take a short quiz to recommend products based on individual requirements. Therefore, users don't have to go through products that aren't relevant to their needs.
Actionbot – a chatbot UI design done right
At TUATARA, we create enchanting experiences that meet customers' needs. That's why with Actionbot, our goal was to create a chatbot that is not only beautifully designed but also useful. And we managed to combine both of these qualities.
Our chatbot listens, observes, understands and responds to customers' reactions. Its quick actions and reactions to any activities within the website prove it best. All these are contained in a user-friendly and easy-to-implement interface that goes well with its mission to act for your business. Moreover, we always listen to customers' needs to make our solution personalised and adjusted to the specifics of various sectors.
To learn more about our approach to improving conversational UX, read an article by Paulina Giemza, our UX designer. And if you want to see Actionbot's projects, see some of our case studies.
We also encourage you to contact us if you have any UI-related questions!
Category of this article:
All