Hi, it's magic!
Would you like to see our AI chatbot in action? Try Actionbot!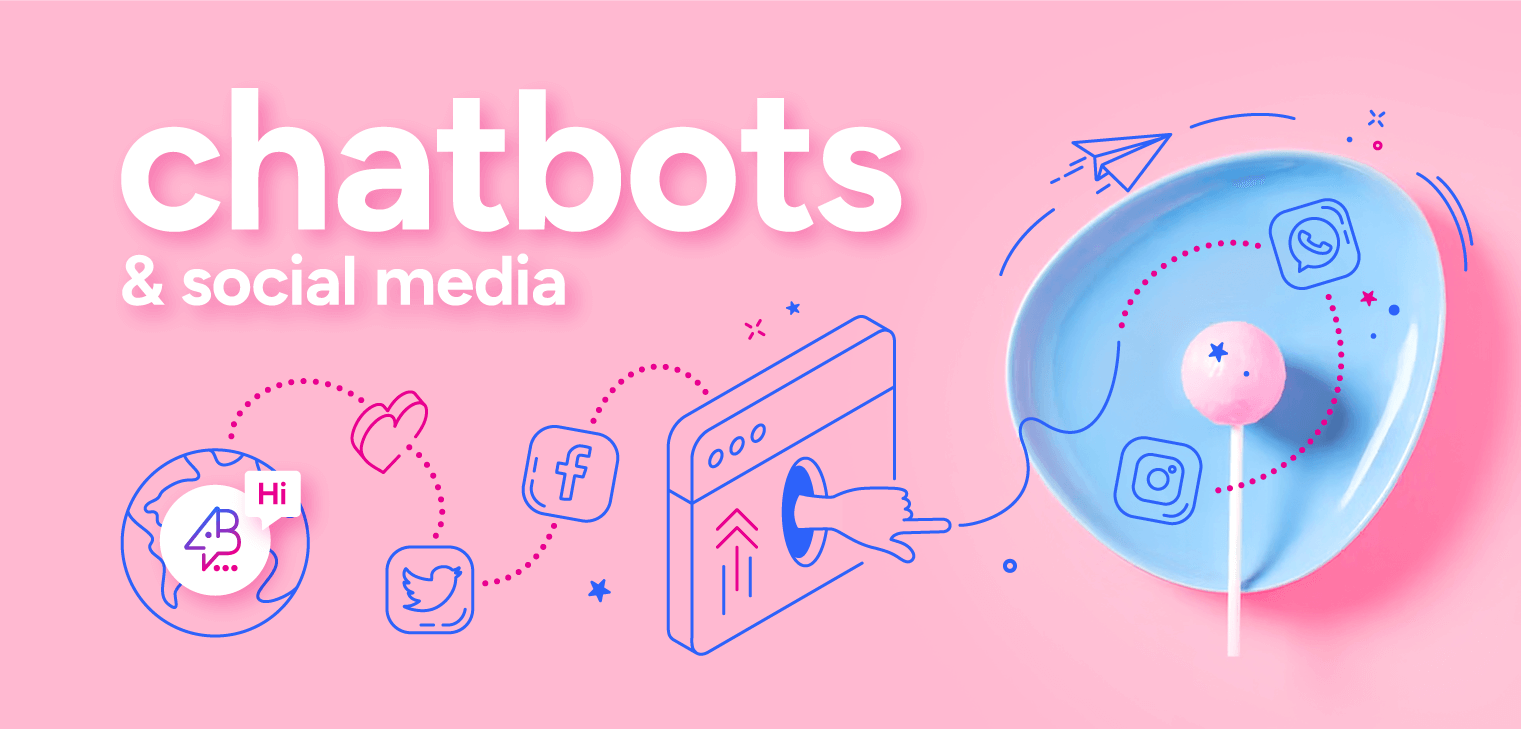 All
Chatbots for social media help companies increase customers' engagement
Customers are all about finding information fast and easy. That's why they need to have the whole digital experience simplified. If a company can't provide such an experience, the customers might become frustrated and go to the competition, looking for better service. So, what can be the solution? Social media chatbots can simplify customer interactions and improve the customer digital experience.
Social media chatbots – main advantages
Social media chatbots are conversational AI chatbots developed for social media channels, like Facebook Messenger, WhatsApp, or Instagram. Nowadays, more and more marketers are considering implementing chatbots in a digital strategy, mainly because they ensure a more personal engagement with users. They also provide customers with an intelligent assistant that can communicate almost like a live agent would. What's more, social media chatbots are also a great solution to get to know your customers better and find out which products interest them the most.
Let's focus on what exactly social media chatbots can bring to your marketing strategy.
Streamline purchasing processes
Our lives have become so busy and fast-paced that we want to do everything in the blink of an eye. The same goes for shopping, particularly in e-commerce. Customers want the purchase to be completed seamlessly, without any interruptions.
That's why they choose to buy things online. Now, they can do it directly from mobile devices and order favourite products to the shopping cart for purchase. Social media chatbots are something that allows companies to keep up with that fast pace.
Better access to information
How many times have you been looking for a piece of specific information on a website, but it was nowhere to be found? Now, such situations can be eliminated, thanks to chatbots.
Chatbot automation enables customers to easily find any piece of information about a company within a few seconds. Chatbots offer enormous potential for e-commerce, from product fulfilment, logistics, and support, to customer retention.
24/7 customer service
Customers expect that all online services will be available 24/7. This includes getting help from customer service and resolving any problems they might face during the digital experience. If they won't be able to have that, they will simply abandon the website and look for something else.
Chatbots can interact with customers more naturally, remembering their last visits, and thus can be a perfect marketing tool. A good human-like conversation leads to increased customer satisfaction, boosted conversions and more generated leads, not to mention closed sales. Companies can save a lot of money by incorporating chatbots into the marketing strategy and automating the work of customer service teams.
Increase conversions
Finally, the main functionality of social media is to drive leads. Companies that want to achieve such a goal should also invest in chatbots. In fact, the chatbot conversion rate turned out to be 266% higher than the average social ad, according to research by Marketing Week.
Various examples of social media chatbots
Now that we know the advantages of implementing chatbots for social media, let's focus on something more specific. We wanted to take a closer look at chatbots designed for Facebook Messenger, WhatsApp, Instagram and Twitter.
Chatbot for Facebook Messenger
Each month, Facebook Messenger has over 900 million active users. And over the past few years, chatbots on Messenger have been attracting attention. Well-known brands and innovative marketers have used it to interact with relevant consumers.
Most customers already use Facebook Messenger and expect to interact with any brand there. Chatbots can increase a company's response rate, making it easier for customers to get the information on a channel they already use.
But how do you ensure your Facebook Messenger chatbot works and stands out?
Make sure users know they're interacting with a bot – Introduce the bot by making it clear what it can and can't do. Program it to guide the user through the experience by asking the right questions. Inform about the progress or if the bot needs to pass the conversation to an agent.
Keep the conversation short – Don't make users read long answers, and keep the conversation flowing smoothly. Allow the customer to type all the details, but always provide default answers or options to choose from.
Use the voice in line with the brand – Don't sound like a robot, but maintain the general tone of your company. If the brand is casual, the bot should be too. Always use a tone appropriate to the task.
Don't spam users – Don't assume that a customer who reached out for help wants to receive marketing messages. Offer them a way to opt-in, and be sure to offer a clear path to opt-out of future communications.
Chatbot for WhatsApp
WhatsApp marketing is one of the fastest-growing forms of digital marketing. More and more companies are deciding to implement a WhatsApp chatbot into their strategy. They are generally developed for companies that want to adopt conversational commerce into the encrypted WhatsApp platform.

So, how to make a successful WhatsApp chatbot?
Apply for WhatsApp Business API – You need to submit the company name, website URL and contact details. Then, you should wait for the verification, which may take up to four weeks.
Create smart dialogues – Think about what you want to achieve with the chatbot. Make sure that its language is in line with your brand. Design various scenarios in which users want to make a conversation with a bot.
Choose the perfect tool and test it – When you decide on the implementation, choose the perfect solution possible. There are many options on the market, so be sure you're trying the right one.
Actionbot is a proven social media chatbot. Learn more about the integration with WhatsApp
Chatbot for Instagram
Instagram chatbots allow businesses to move into more personalized commerce, provide immediate customer support, and increase customer engagement and success. Companies, brands, and influencers are bound to answer thousands of messages daily, which are usually the same questions but from different users. When they delay responding to those direct messages, they can find themselves in the unpleasant situation of losing some of their customers. Chatbots can make these experiences easier.

Here's what a chatbot for Instagram can do:
Gather data about customers – You can analyze and segment your audience based on the collected information, such as location, interests, and needs.
Answer users any time – Even if a user replies in 2-4 days or during the night, the chatbot will still reply immediately.
Send push notifications to customers – If the conversation does not end in a sale, chatbots can still send messages to encourage customers to make a purchase.
Cross-sell products or notify customers about promotions – Often, this ends up in a sale and shows that you care about your customers.
Chatbot for Twitter
Twitter chatbots are essential for branding, customer success, and increasing sales, mainly because Twitter has traffic. It has real-time data insight and offers users the opportunity to launch an interactive campaign. Marketers, who want to increase sales, build the brand's image and engage with customers, are increasingly interested in Twitter. That's why chatbots should become their key practice.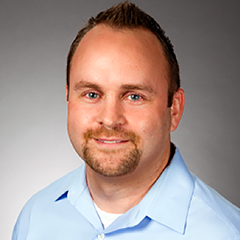 One of the best opportunities for conversational marketing comes from customer support issues as these people are already looking for some help.
Chris Makara DIGITAL MARKETING MANAGER
Integrating chatbots into Twitter is also pretty beneficial for customers. A bot easily assists them at any time of the day — which shows care and professionalism. One-to-one conversation allows for understanding critical needs and pain points. With that knowledge, you can provide a solution to your customers' problems.
Implementing a chatbot for direct messages on Twitter is pretty easy:
Create Developer account
Create Twitter App & Dev Environment
Generate an app access token for the direct message using the Twitter developer portal
Create the Node module & run it
And that's it! But if you want something more advanced, you should consider integrating with an external social media chatbot – Actionbot, for example.
Actionbot is a successful chatbot for social media
Our innovative chatbot has already been implemented in various businesses, from insurance to the government sector. As you may already know, there is not a challenge that we won't face. So it was more than expected to make Actionbot a successful social media chatbot too.
If you want to know how the implementation for Omantel went and what we managed to accomplish, read our chatbot case study.