Hi, it's magic!
Would you like to see our AI chatbot in action? Try Actionbot!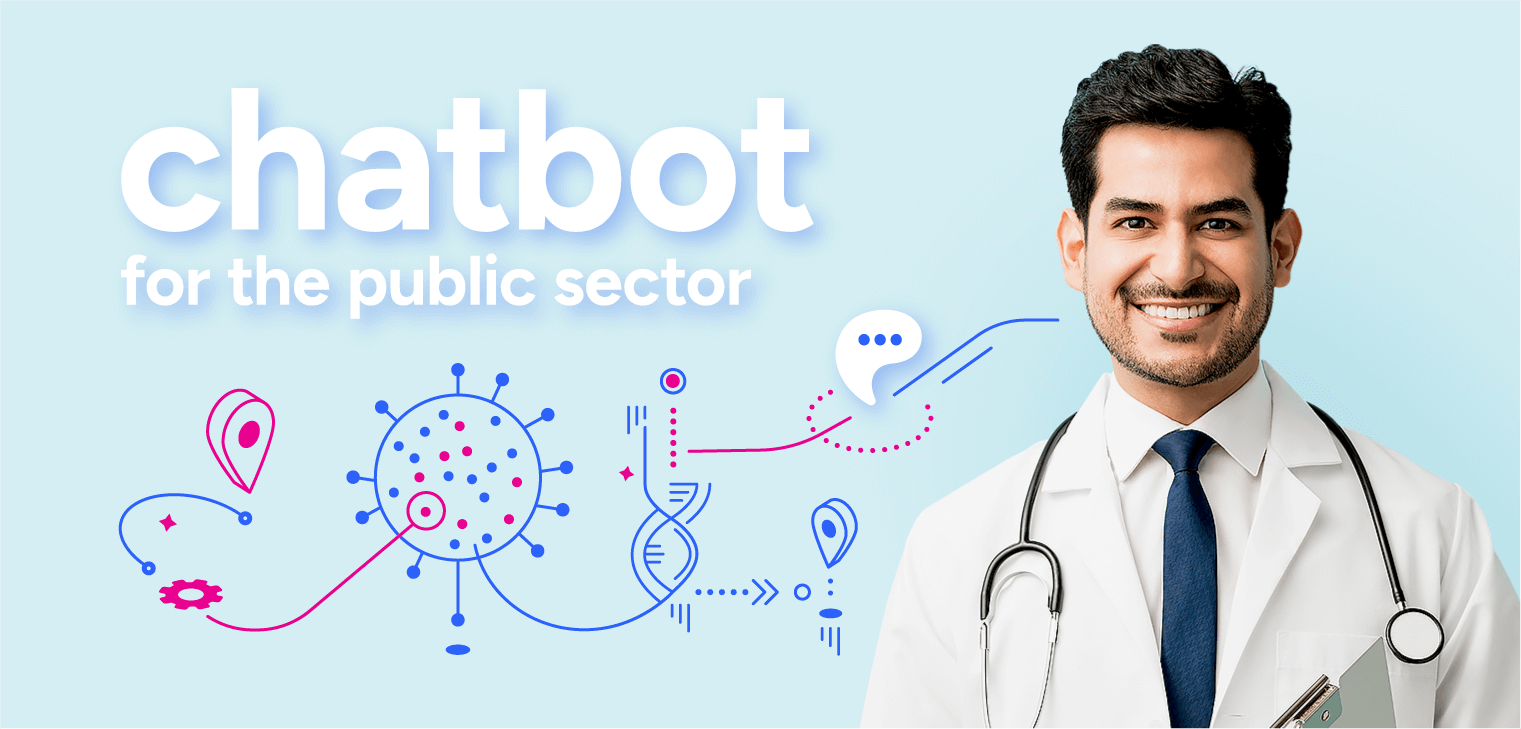 Actionbot for Ministry of Health in Oman – case study: a chatbot for the public sector
Oman's Ministry of Health always puts the health and safety of Oman citizens first. The organization wants to provide them with the best service, especially during such difficult times as the global pandemic. People are mostly looking for the necessary information regarding statistics and safety measures regarding COVID 19. Ministry of Health wanted to give the citizens easy access to such information. Read our case study to see how Actionbot, our chatbot for the public sector, proved its capabilities during times of crisis.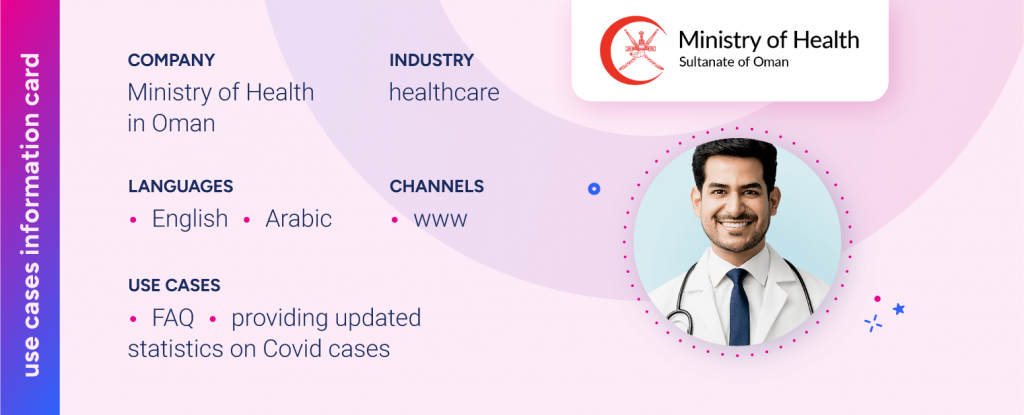 Main challenges
In a need for a quick and agile solution, to start communicating the citizens quickly, Ministry of Health decided to work with TUATARA and Omantel. Actionbot was used to automate information exchange between healthcare institutions and citizens during the pandemic. Together with Oman's Ministry of Health, we wanted to provide citizens with the best service during the crisis.
What were the main functions of the chatbot for the public sector implementation?
Answering the most common questions about the virus and the current situation in the country,
Providing updated statistics on COVID–19 cases,
Informing citizens about the essential safety measures.
Our solution – a chatbot for the public sector
We had to start working quickly, so we agreed on a basic implementation of Actionbot. As a result, we successfully created a functioning chatbot for the public sector in just two days. The primary value of our solution was to give all the necessary information about the Coronavirus in Oman. TUATARA's team has started integrating our chatbot with the Ministry of Health's website and mobile app.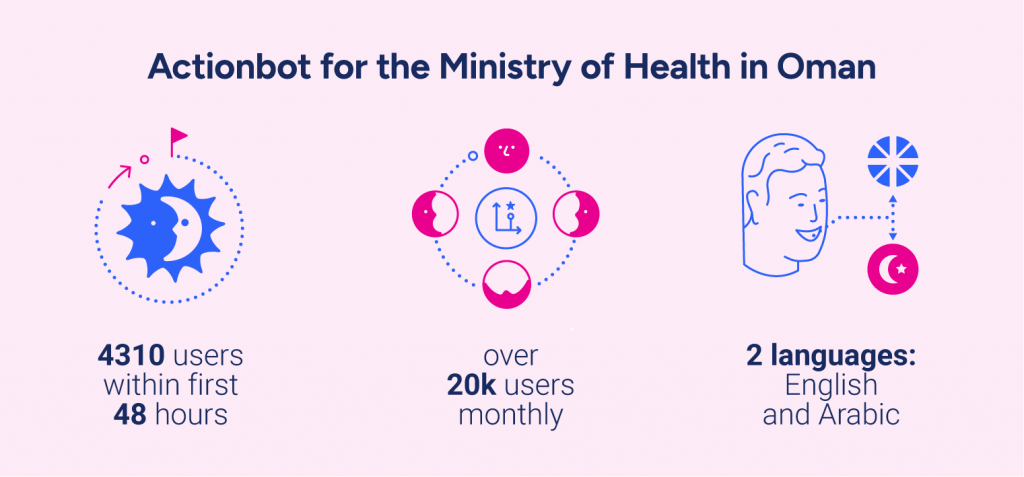 Our AI chatbot, based on AI and NLP algorithms, can answer the most common questions about the virus, the pandemic, and all safety measures required in Oman. The Ministry of Health also sought to provide real-time information regarding COVID-19 cases in Oman, so our team integrated the chatbot with the public statistics. The solution provides all the information in English and Arabic, depending on the preferences.
After some time, we are able to update the chatbot with new questions and develop its functionalities continually.
Results
Not only did we manage to create a working chatbot for the public sector in such a short time, but also we did it completely pro bono. In such challenging times, it is essential to create solutions that will mostly be helpful, not only profitable. Nevertheless, we are thrilled with our success. 48 hours after the launch, our chatbot was used by 4 310 citizens. And it's still growing every day. Our solution proved to be a helpful tool for Omanis seeking information and comfort during difficult times. We're glad that we could help people, especially in such a situation.