Hi, it's magic!
Would you like to see our AI chatbot in action? Try Actionbot!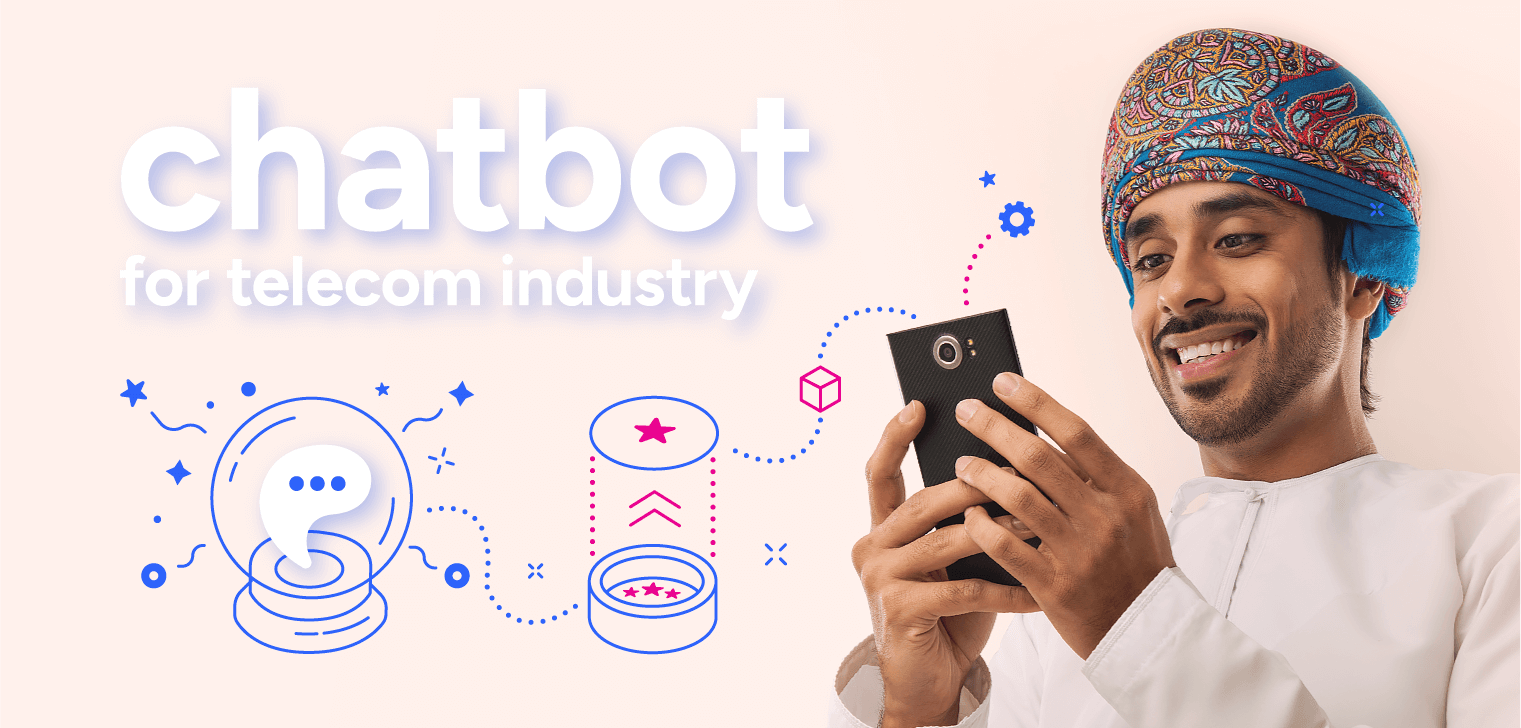 Actionbot for Omantel – case study: chatbot for the telecom sector
Omantel, the biggest telco operator in Oman, is the leader in finding new ways to innovate their services. Implementation of Actionbot has been the latest method for automating communication with clients. Over 100.000 active users per month proved it has been a real success. What is behind the effective automation of digital processes with our AI chatbot? Read more about it in our chatbot for the telecom sector case study.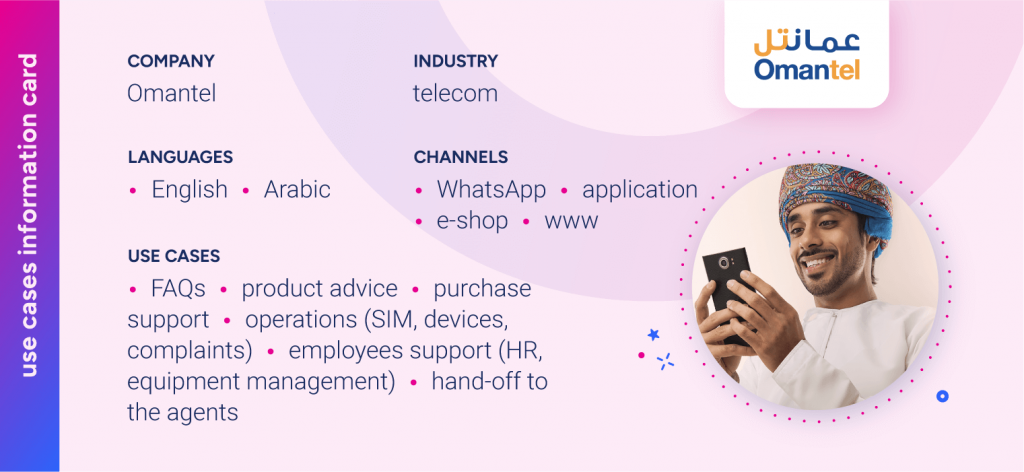 Main challenges
Omantel has expressed an interest in a solution that would be able to automate the interaction with the clients and be present of each stage of their customer journey. With our chatbot for the telecom sector, we have focused on achieving the following requirements:
Automate communication with the customers on various channels,
Reduce calls to call centre,
Improve digital customer experience.
Our solution
Our chatbot case study for Omantel is iterative and consists of three main steps:
Implementation of Actionbot for WhatsApp and application:
Automation of repetitive queries (FAQs),
Customer care (incl. information about clients' services and products),
Transactions (e.g. top-ups and bill payment),
Possibility to switch between channels (WhatsApp and mobile app),
Tracking complaints and orders,
Implementation of Actionbot for internal queries:
Providing information on remote work, HR, and internal technical queries,
Products and services recommendation program for employees,
Implementation of Actionbot on the portal and e-shop (coming soon):
Automation of repetitive queries (FAQs),
Providing full customer care (products and services),
Product advisor.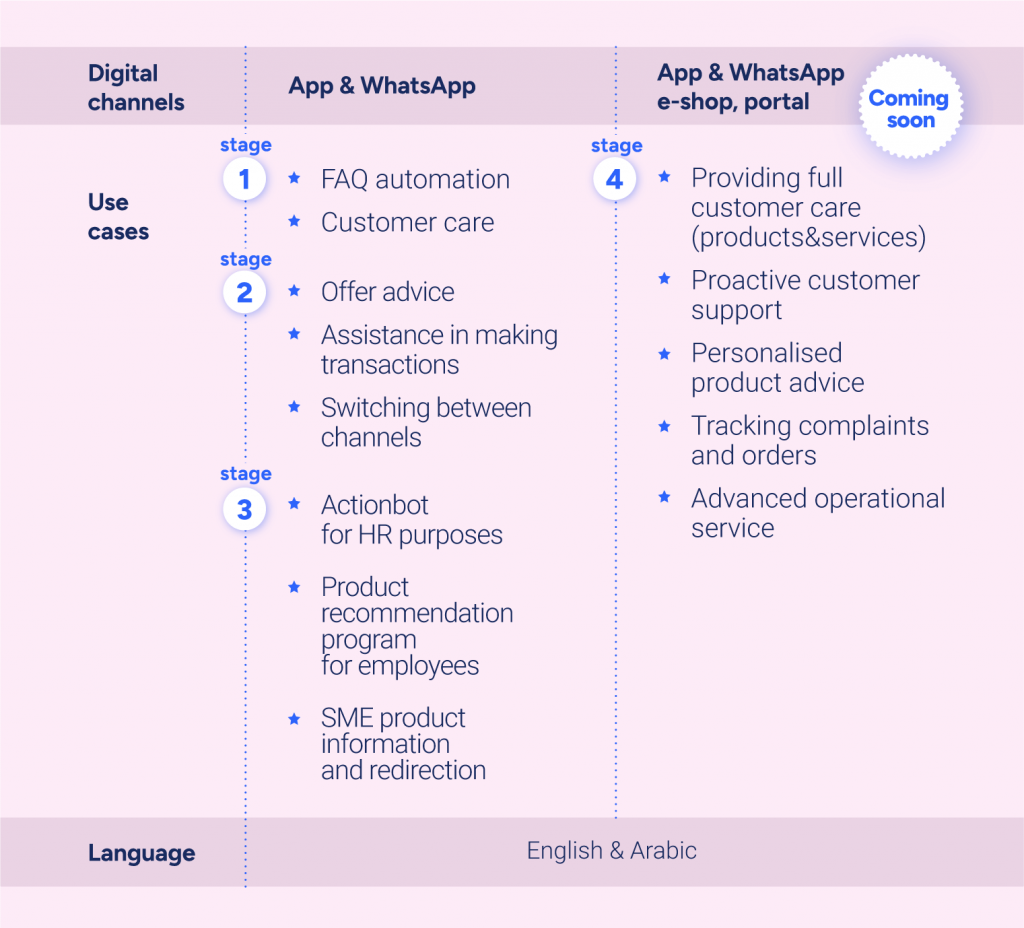 Our case study shows the following Actionbot's features: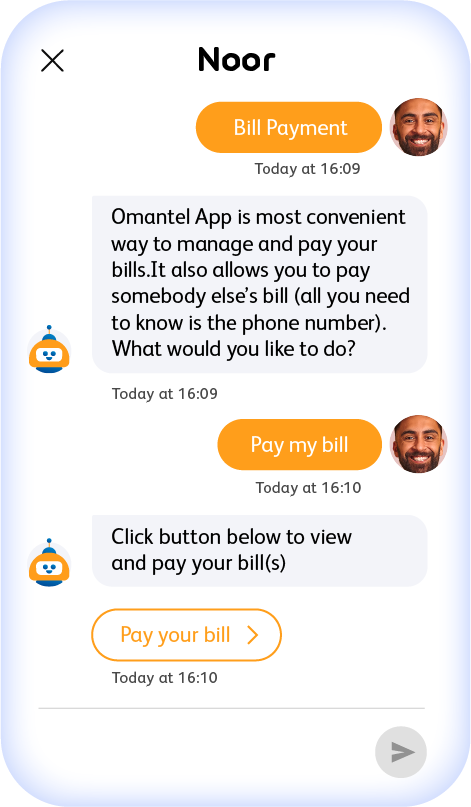 customer care
it provides all necessary information, assists in making transactions and improves the overall digital experience
product service advice
it suggests personalized products or services based on the information gathered from clients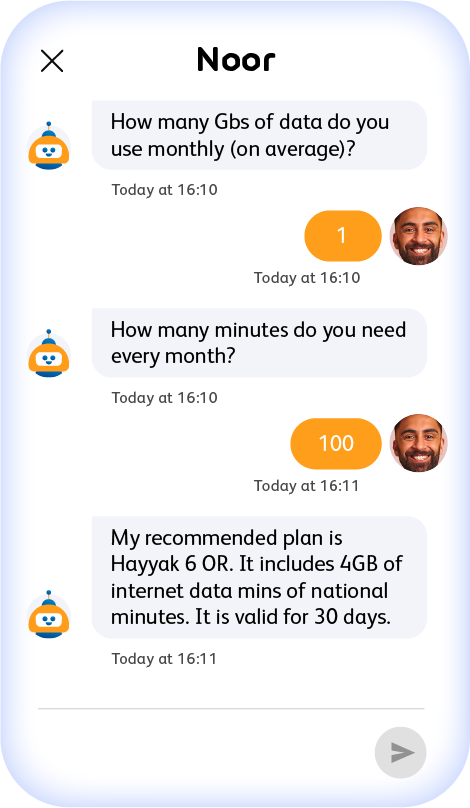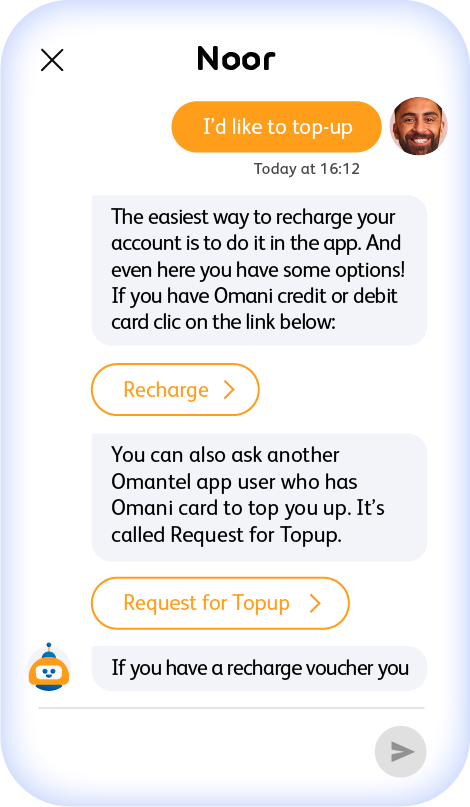 purchase automation
it supports the customer in purchases by providing necessary information or performing the needed action
HR purposes
it informs Omantel's employees about internal processes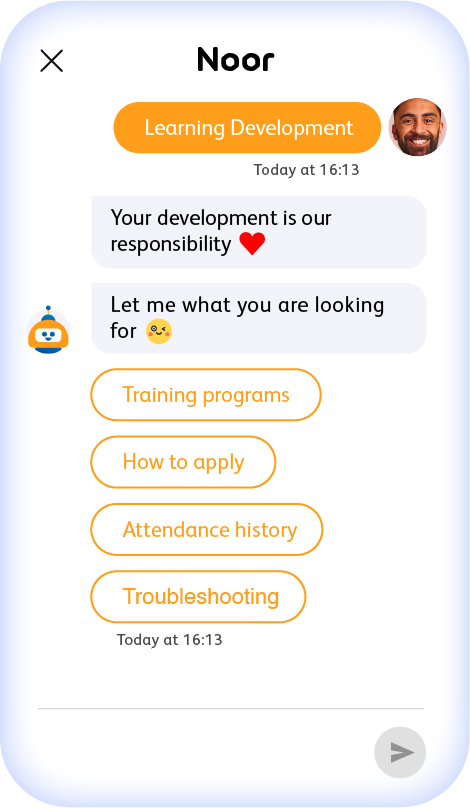 Results of the chatbot for the telecom sector
Implementation of Actionbot for Omantel has managed to achieve all the goals set at the beginning.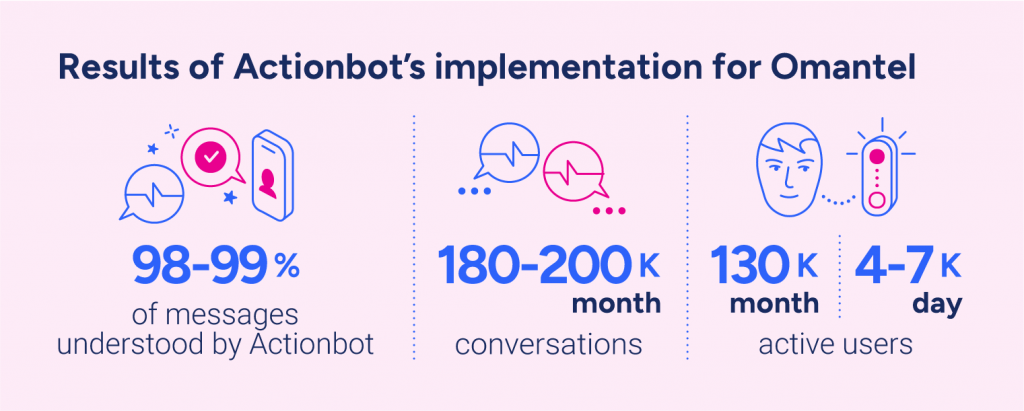 The above chatbot for the telecom sector resulted in:
Improvement in the automation of conversation with customers,
Successful integration with digital channels – WhatsApp, mobile app, website, and portal (coming soon),
Increase in customer experience – only 2- 3% of users who used the Actionbot, decided to call the call centre to get the answer to their query.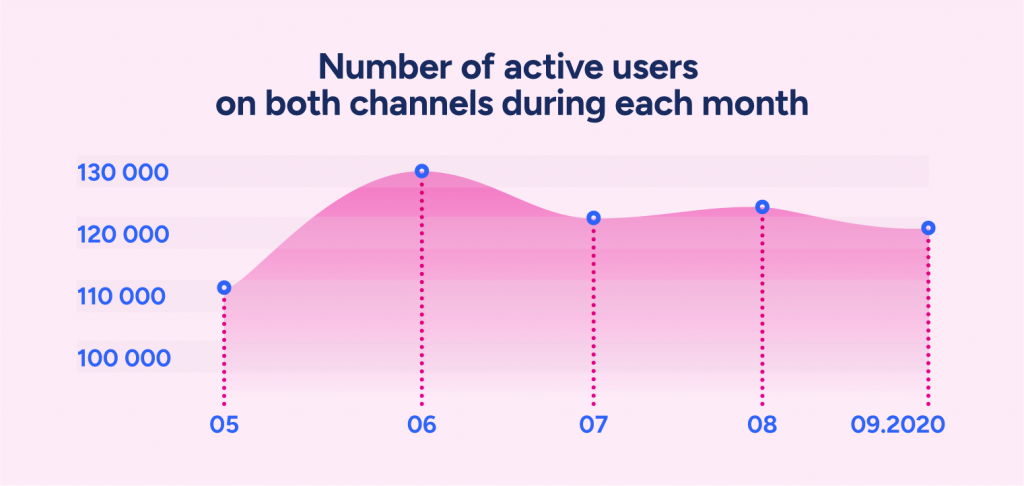 About Actionbot – a perfect chatbot for the telecom sector
Actionbot is something more than a chatbot. It is an advanced digital assistant that helps your company automate communication with your clients on every channel, in various ways with some key ones listed below:
React on customer's behaviour in the channel,
Answer frequently asked questions,
Navigate customers through the purchase process,
Advice on products based on customers' preferences and support them in all operational queries,
Provide continuous conversation by enabling the live agents to take over when needed.

Actionbot, endowed with IBM Watson Assistant engine, can be integrated with any digital channel (e.g. WhatsApp, apps, websites, portals) or back-end systems (CRM, billing, transaction data, services). Thanks to the engine, Actionbot can also perfectly speak many languages.
Actionbot can be fully customized in terms of look&feel. It also provides the dialogue builder and analytics that help the company with evaluating and constantly improving the performance of our chatbot.