Hi, it's magic!
Would you like to see our AI chatbot in action? Try Actionbot!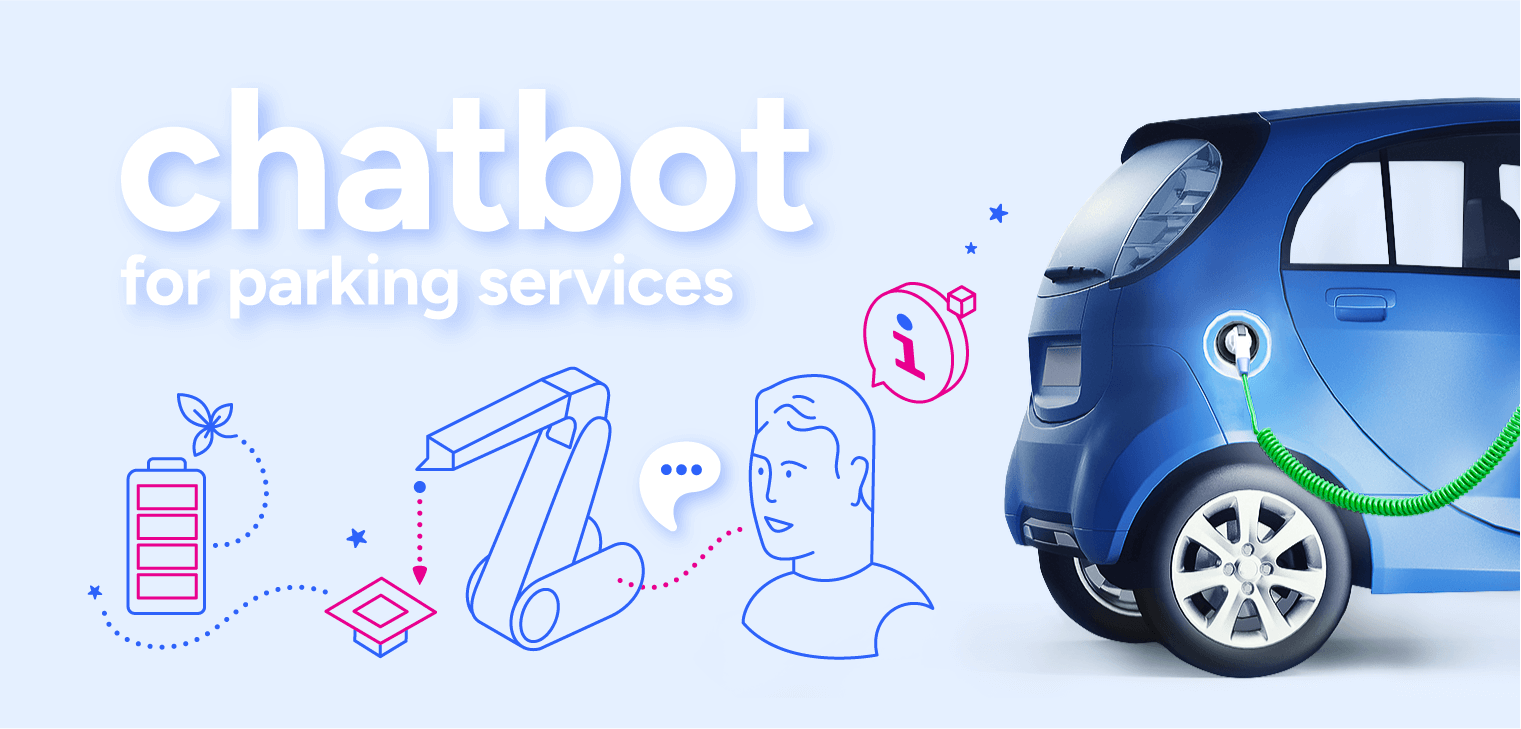 Chatbots for parking services – case study
The premier supplier of car parking solutions in the GCC region, a pioneer of smart solutions and owner of the first cross-border EV charger network was looking for a way to automate its customer service efforts. With the number of electric vehicle charging stations growing and over 50 car parks being operated, a need arose to streamline the way customers are given information on tariffs, opening hours or discounts. See how our AI-powered chatbot has helped significantly improve customer service for a leader in the environmentally friendly automotive retail industry.

Chatbot for Parking Services – the challenges
The client was a leading car park operator and the main supplier of electric vehicle charging stations in the region – they also took care of the infrastructure and configuration of parking systems for business clients like hotels or real estate developers, including installing and maintaining chargers and updating software.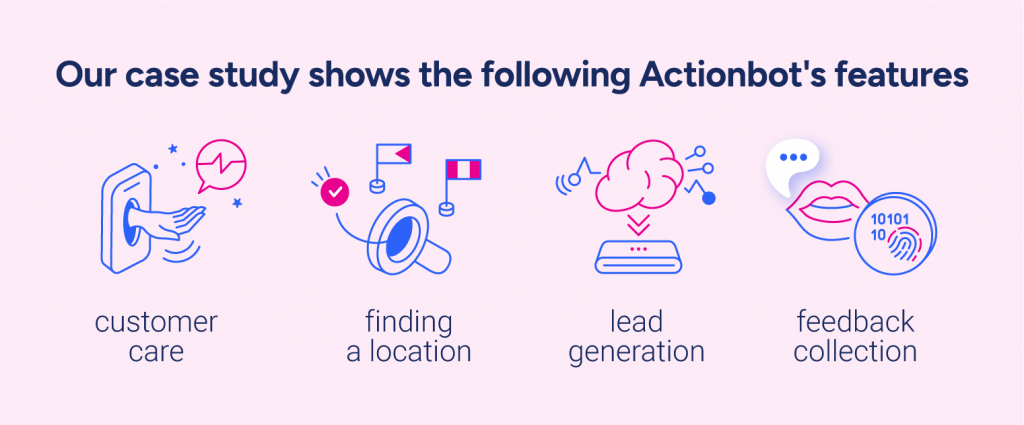 While the daily use of their infrastructure was mainly fully digital for customers, the customer service itself was not. Although individual customers could access car parks and charging stations via a special card and a mobile app, and most information on services was available on the website, a significant number of clients were asking for details via e-mail or simply calling the operator's hotline.
They needed a solution that could transform customer service by providing essential information on a 24/7 basis. There were around 50 car parks in the client's portfolio scattered between various districts and emirates, and each parking has slightly different rules: tariffs, discounts or opening hours. In addition, there is a significant and constantly growing number of EV charging stations all over the GCC region.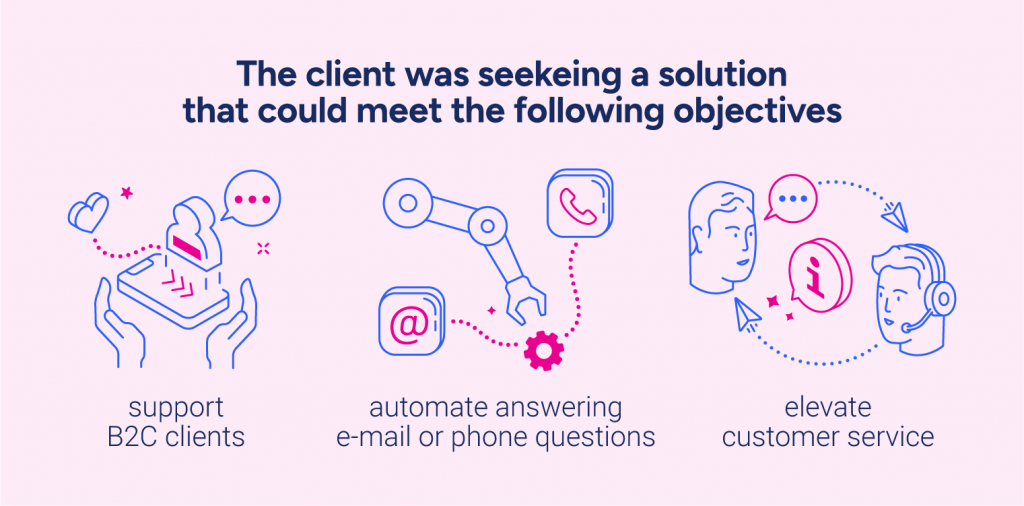 Our solution
Our innovative AI-driven virtual assistant, Actionbot, got hired to handle this task. The goal was to make the information on this vast network widely available in the digital space without significantly increasing the customer service workforce. This chatbot for the parking services was meant to be the first step in the sales and communication automation journey.

Implementation of our chatbot solution on the client's channels allowed it to be trained with the most common questions, answers and conversational topics. It supported two channels, most often used by customers – the client's website and WhatsApp account.
DURING THE CALL, INDIVIDUAL CLIENTS CAN GET SUPPORT ON TOPICS SUCH AS:
Parking (Finding a car park: directions and opening hours, short-term tariffs and memberships payment option discounts)
Trouble reporting (Lost ticket/access card, payment issues)
EV charger network (Registration in the network, card activation and delivery, information about the mobile app, trouble reporting (charger, mobile app, lost access card)
Home chargers (Purchasing a charger for individual purposes)
Human handover (Seamless redirection to a consultant into four departments sales, operations, and technical)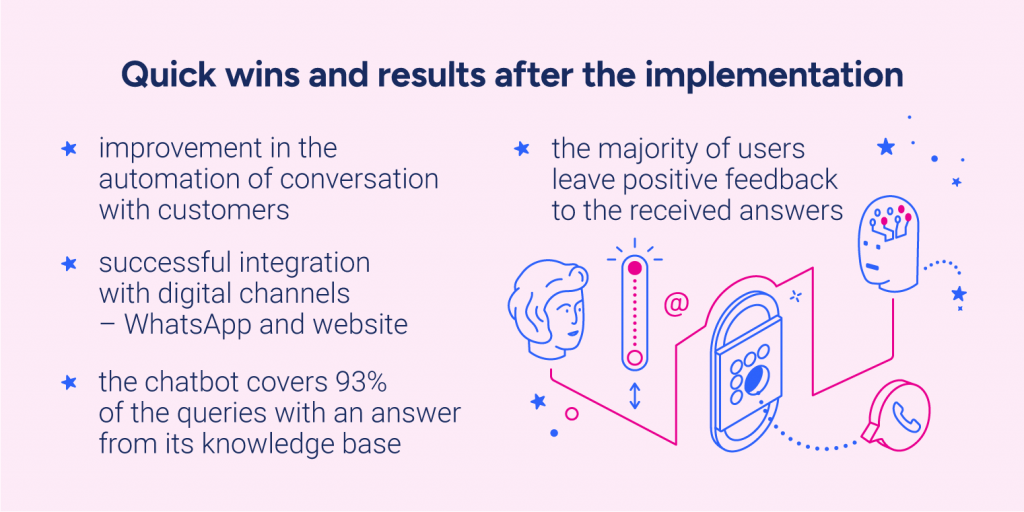 Business customers may also request a personalized offer to create a parking facility or install an EV charger. Contact details from the sales leads reach a specific department's mailbox, ensuring timely and accurate support. Additionally, the bot supports multiple small talk questions, including reacting to emojis.