Hi, it's magic!
Would you like to see our AI chatbot in action? Try Actionbot!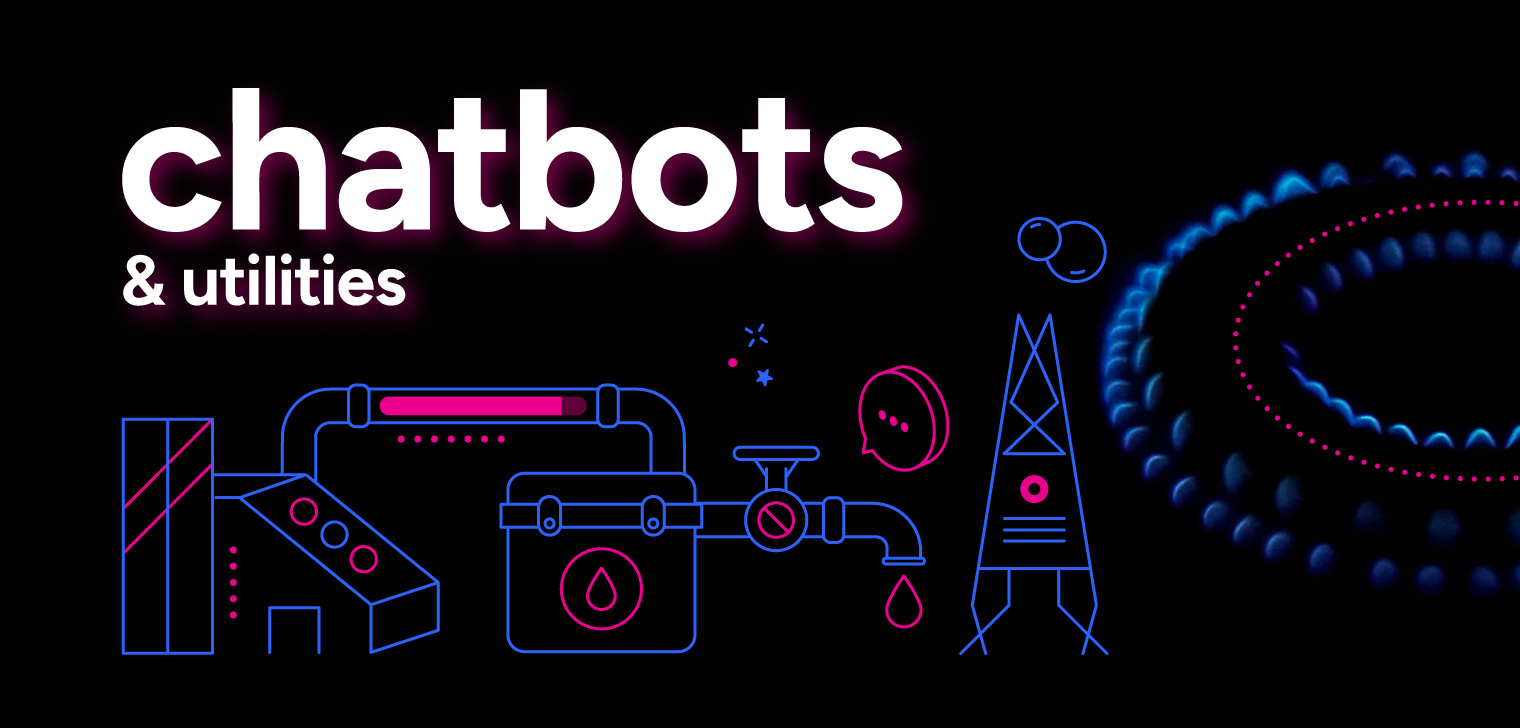 Recommended
How chatbots for utilities transform the process of supplying valuable services
Utilities can face unique challenges when infrastructure issues hurt utility service demand. While most companies can predict the rise and fall of customer support demand, utilities may experience unprecedented surges in demand. Natural disasters like hurricanes or floods can increase inquiries to the help center. During these crises, the utility sector must respond rapidly with a coordinated effort to restore service while also dealing with providing customer support. That's when chatbots for utilities can be of help.
Using chatbots in the utility sector
Utility providers supply consumers with essential services like electricity, gas, and water. These are an integral part of modern society, with a customer base that includes almost every household. Their responsibility regarding supporting customers is huge, from billing inquiries to setting up services and providing uninterrupted assistance.
As customers now demand personalised experiences and instant access to answers, utility companies are searching for solutions that help them keep up with these demands.
They are increasingly embracing chatbots that can:
deliver quick and convenient customer support
automate repetitive tasks
enhance the overall user experience.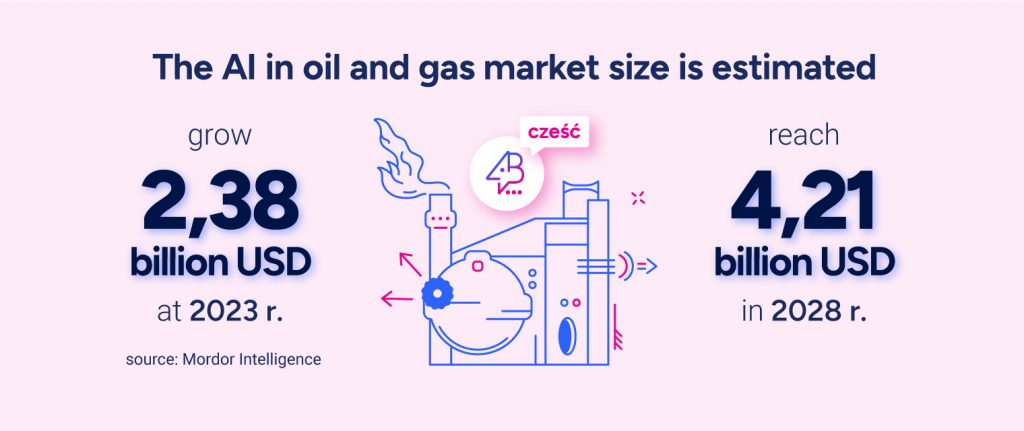 Different use cases for chatbots in the utility sector
The utility industry relies on 24/7 availability and uninterrupted service for a vast client base. Also, its infrastructure needs to be constantly monitored and maintained. Therefore, customer success depends on operational performance and creating engaging client experiences.
Here are a few examples of how companies can use chatbots for utilities.
Account access
Customers want immediate and available access to their profile as much as they want a personalised experience. Such care requires a lot of time and money, especially from the help center agents.
However, implementing a chatbot allows customers to access their account quickly and use it to check the next payment or debt amount, the date of the last receipt, or the total consumption of services.
Paying bills and reviewing invoices
A transactional virtual assistant allows logged-in users to review each invoice in their accounts. They can return the bill via chat or email if they think something needs to be corrected. Also, some companies are already implementing chatbots that offer instant payment methods to pay bills through these channels.
Power outage alerts and support
Utility companies can communicate to customers about electricity outages and service restoration in an automated way. Chatbots can access real-time data about service outages and restoration efforts and share this information with customers. Clients can also use the chatbot to report service issues or risky situations like gas leaks.
Requesting appointments with technicians
Customers can automatically request appointments with technicians thanks to connecting the virtual assistant with the scheduling system.
When a service visit is necessary, a chatbot can:
streamline scheduling appointments,
inform about estimated arrival times
collect customer feedback post-visit
All of this without the help of a human agent. The same goes for setting up installations, isolators, meters, or other services.
Usage, conservation, and optimization
Consumers often don't know how easily they can reduce utility costs with simple routines or tips. Thanks to the in-depth analysis of customers' accounts, a chatbot could recommend moving certain activities to off-peak hours. It reduces the client's bill while also decreasing strain on the energy grid.
Resolving complaints
Many complaints reported by customers will be common, such as reporting service outages or broken meters. Chatbots can be trained to handle these inquiries appropriately. The utility provider can keep precise records and timeline tracking of these complaints, which is valuable data to support regulatory requirements.
Saving and safety advisory
Finally, while handling service-related inquiries, a chatbot can introduce new customer promotions or discounts. Also, it can advise on ways to cut household costs, for example, by installing smart home energy-saving devices.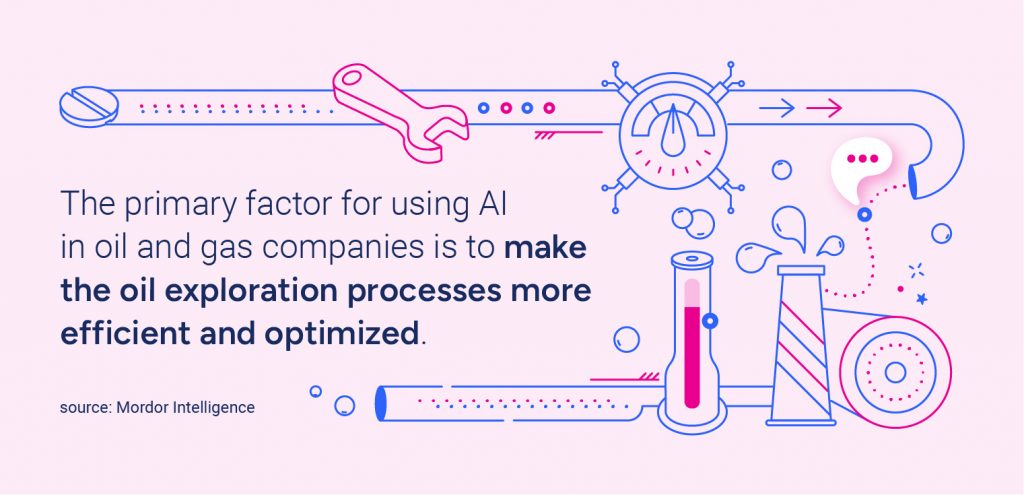 The main benefits of chatbots for utilities
Chatbots can help with regular inquiries, yet their efficiency in moments of crisis could be a game-changer for increasing customer satisfaction. Here are the main benefits that chatbots for utilities can bring to companies.
Reduce costs related to customer support
Implementing a conversational AI chatbot is a foolproof way to begin successfully resolving inquiries quickly. By moving away from traditional channels, such as phones, email, or visits to facilities, chatbots can handle most customer interactions without human support and increase the ability to offer support without hiring additional staff.
Minimize redundancy
Energy or gas companies are faced with a steady stream of inquiries, often deepened by sudden spikes in traffic related to outages and technical problems that overwhelm customer support. Chatbots for utilities can be used to proactively resolve these kinds of irregularities automatically, with no need to involve human support. This allows for the minimization of redundancy across channels.
Guarantee 24/7 availability
Supporting customers is always a challenge. They expect near-instant availability, especially regarding utilities. If they cannot reach customer service promptly, it can increase their frustration. Chatbots for utilities balance this by allowing a business the flexibility to be available 24/7 and, most importantly, precisely when your customers need you most.
Provide omnichannel experience
Usually, the typical touchpoints that a utility business has with customers are an app, a website, and social media. It takes lots of resources to manage and maintain all these channels. Chatbots help these companies deliver a unified experience across all channels, increasing customer satisfaction.
Ensure proactive approach
With conversational AI, customer service no longer needs to be constantly alert. A proactive chatbot for utilities can take over various inquiries from support staff. There are usually the most common ones, such as login errors, account problems, or guidance within the website. Companies can also leverage their proactive capabilities to leverage sales, cross and upselling, or customer development.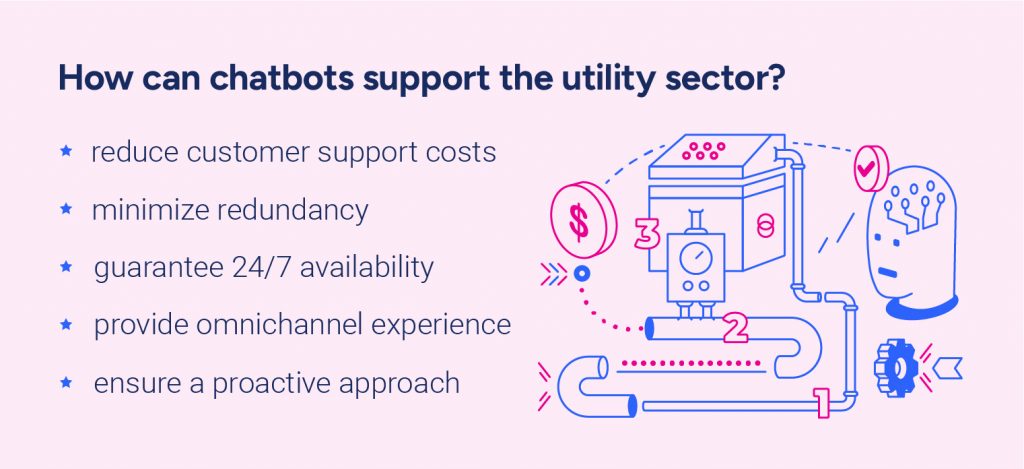 Actionbot – an AI chatbot that transforms the oil, gas, and energy sectors
Now, it's more evident than ever that a utility company should consider including conversational AI in its customer service strategy. A chatbot for utilities is a perfect fit thanks to its capacity to increase the overall customer experience with faster, more accurate access to data and transactional capabilities for a transformative customer journey.
Actionbot, our conversational AI chatbot for utilities, comes with industry-specific content designed for quick time-to-market implementation. You can quickly have an up-and-running chatbot that automates customer inquiries. It can also help maintain and improve the overall customer experience with a user-friendly and intuitive interface.