Hi, it's magic!
Would you like to see our AI chatbot in action? Try Actionbot!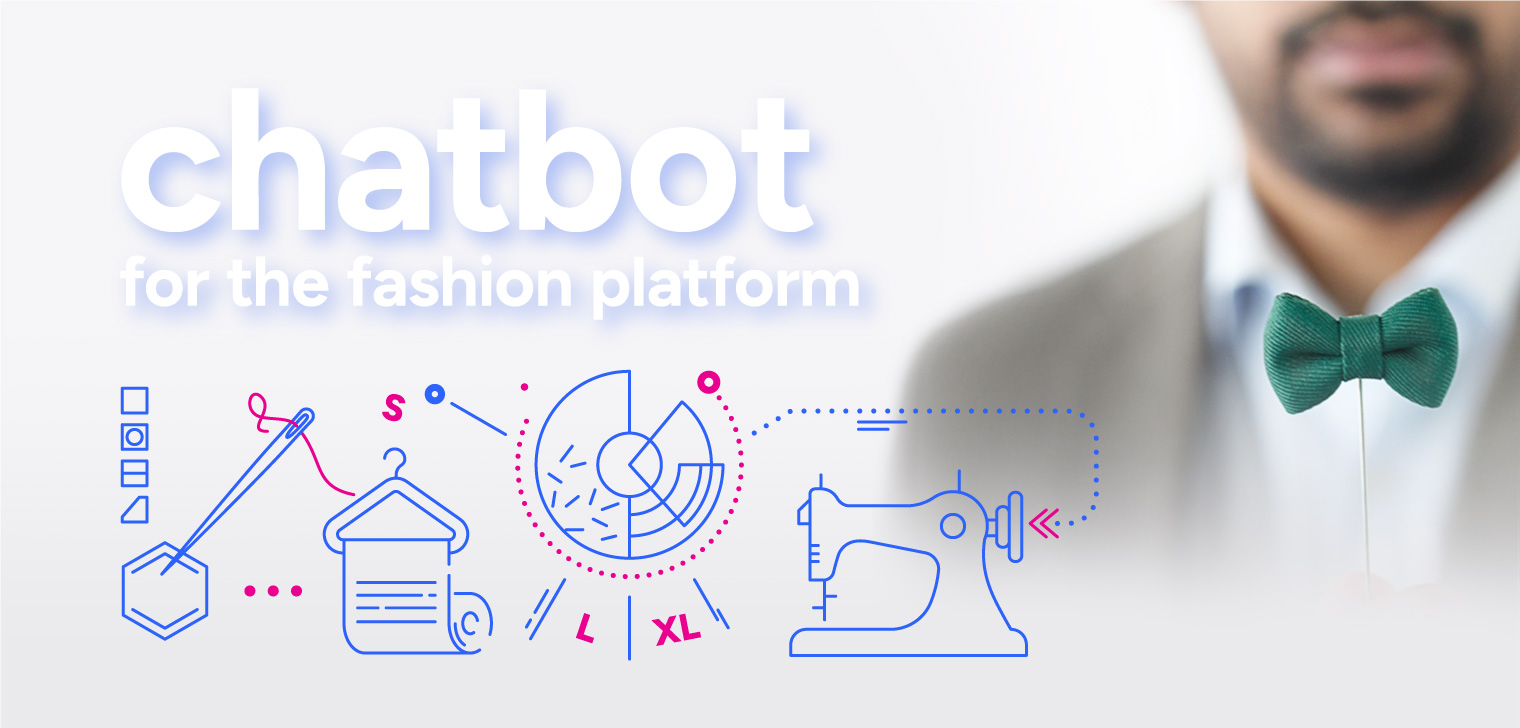 Actionbot for LANCERTO – case study: a chatbot for a fashion e-commerce platform
TUATARA has recently amplified the customer service experience of a well-known Polish fashion e-commerce platform LANCERTO, specializing in high-quality menswear, with the implementation of a cutting-edge virtual stylist. Deemed "ARI", an Actionbot-powered chatbot was introduced on LANCERTO's website, providing an enriched online shopping experience for the brand's customers. ARI's introduction to LANCERTO's online platform underscores the brand's commitment to providing a seamless shopping experience, with carefully selected fabrics, precise cuts, and intricate finishes showcased in its extensive collections.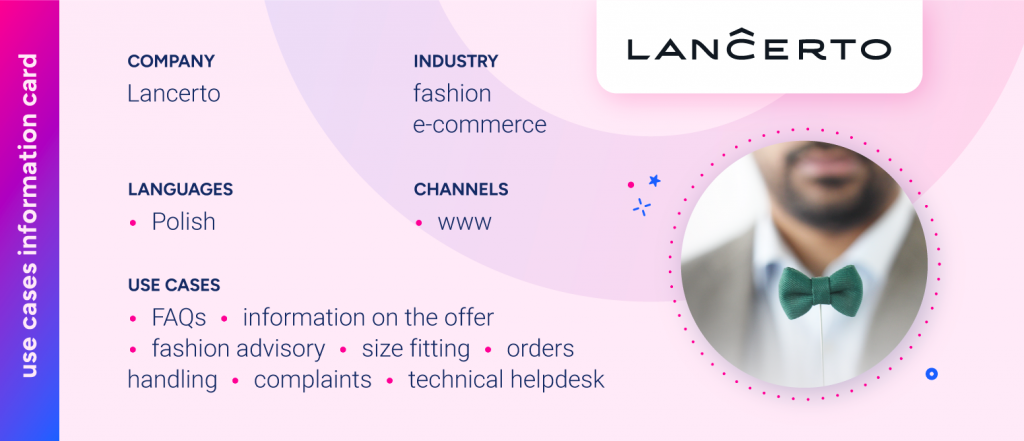 LANCERTO has a network of showrooms throughout Poland, as well as an online shop lancerto.com, where professional advisors help customers make the perfect choice depending on the occasion, needs and physical characteristics. This type of consultancy is ideal for stationary shops, providing customers with all the necessary insights. In the case of e-commerce, the matter is somewhat more complicated. Customers often expect quick answers, often at times when customer service staff are not available. In addition, customers' questions, issues, or concerns relate not only to fashion, but also to payment, delivery, and other technical issues. There is therefore a need for clever support for employees who are responsible for customer contact in digital channels.
This is how the idea of implementing a chatbot for a fashion e-commerce platform on the LANCERTO's fashion e-commerce platformwas born. The implementation of the solution was handled by TUATARA, together with STYLESPOT.pl, a consultancy specialising in the cosmetics and fashion sector. After a couple of weeks, ARI, Actionbot-powered virtual assistant was already helping LANCERTO customers.
ARI – a chatbot for a fashion e-commerce platform that guides LANCERTO customers through the website
The implementation of the AI chatbot on the LANCERTO website brought a number of unique challenges. One of these was adapting the chatbot's knowledge to the specific subject matter of men's fashion, specifically LANCERTO's elegant clothing line. This task required us to ensure that the AI algorithm was able to understand the subtleties associated with fashion trends, to be able to provide customers with information at a level that they were previously only able to receive from experienced human consultants.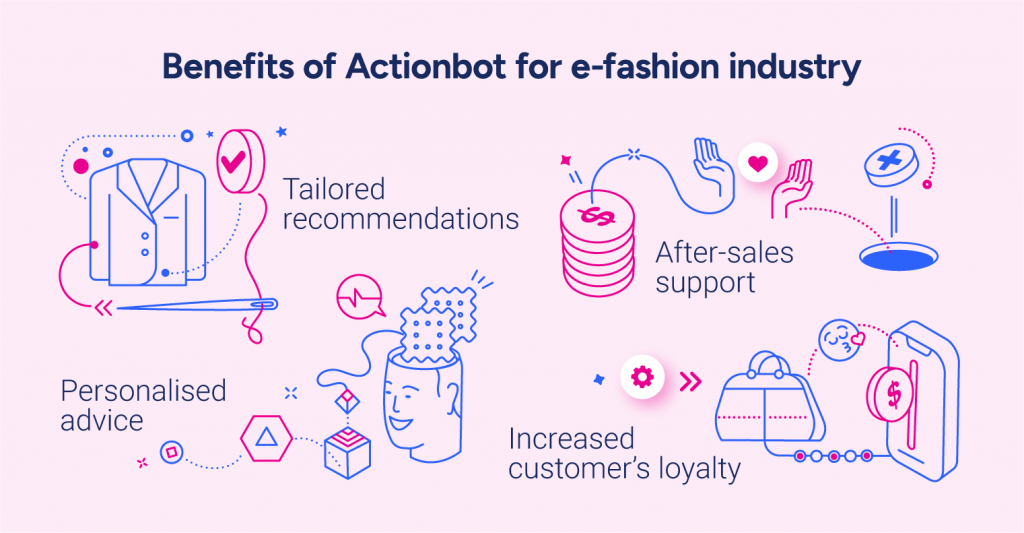 In addition, an important aspect of the implementation was integrating the chatbot with the online shop's internal systems, like the advanced sizing technology. This was a challenge, as it required us to create an interface that would allow the chatbot to interpret data from various sources, including body measurement tools, and then make simple recommendations based on this data. Understanding the specifics of how these technologies work and creating the right communication bridges between them and the chatbot was crucial to a successful implementation. Despite these challenges, TUATARA was able to customise and integrate the chatbot into the LANCERTO system, creating an unprecedented fusion of fashion technology and AI.
Main benefits for LANCERTO customers
The ARI chatbot offers tailored clothing recommendations based on customer preferences. It guides customers along the shopping path, providing information on sales and promotions, reminding them about items left in their shopping cart, and helping them choose the correct product size. Moreover, after the purchase, ARI helps customers check the order and delivery status, locate showrooms in specific cities, and offers guidance on product care. From the e-commerce side, the chatbot can increase conversion rates even by 70%, granting also a post-sale support, such as order status and delivery updates, finding stores, and product care information. What's more, the tool will continually develop, currently in the testing stage and gathering user feedback. It aids not only customers but also LANCERTO itself by increasing brand awareness, customer loyalty, and gathering consumer behavior patterns. Among others, ARI is providing:
Tailored recommendations –ARI provides clothing recommendations based on customer preferences.
Personal advisory –ARI helps customers choose the correct product size, and the right outfit for a particular occasion.
Post-sale support – ARI provides post-sale support such as checking order status and delivery updates, finding stores, and product care information.
Increased loyalty –ARI also aids LANCERTO by increasing brand awareness, fostering customer loyalty, and gathering consumer behavior data, helping to improve the overall customer service
A chatbot for a fashion e-commerce platform – results for the fashion e-commerce platform
In just a months since introducing ARI, we've witnessed an impressive engagement level from the customers. Users are consistently engaging in meaningful conversations with ARI every day. In a month, ARI has helped over 1000 customers to resolve issues with payments, order and delivery, almost 10% have used ARI's advanced fitting guidance to find their perfects size. The help from ARI has led to a 52% decrease in call center enquiries.
How an e-commerce chatbot can boost sales for your company?Learn more by reading our article
ARI's performance has been outstanding, boasting a remarkable 96 percent success rate in matching answers from our extensive database to customers' inquiries. This efficiency means a vast majority of clients receive immediate answers, removing the need to wait for an available consultant. Furthermore, ARI is always available, providing round-the-clock service, and allowing users to seek answers at their convenience.
The future: ARI meets ChatGPT
Actionbot's versatility, adeptness in handling internal data sources, multilingual comprehension, and its skill in guiding a customer through a given communication channel, are some of its standout qualities. It can guide the customer journey, from an initial visit to a purchase and beyond, by recommending website visits, showcasing instructional videos, and even leading the conversation. Our AI chatbot is also equipped to streamline self-service or complaints handling.
With gathered data, Actionbot can effortlessly fill out a form, assist with payments or product purchases with just a few clicks. It can offer additional services or reroute the customer to a live consultant in challenging situations. Taking all this into account led TUATARA to the next question. How can we improve ARI to preserve its actionability and the ability to complete facilitation of business processes via conversational mechanisms while giving him even more human-like attributes.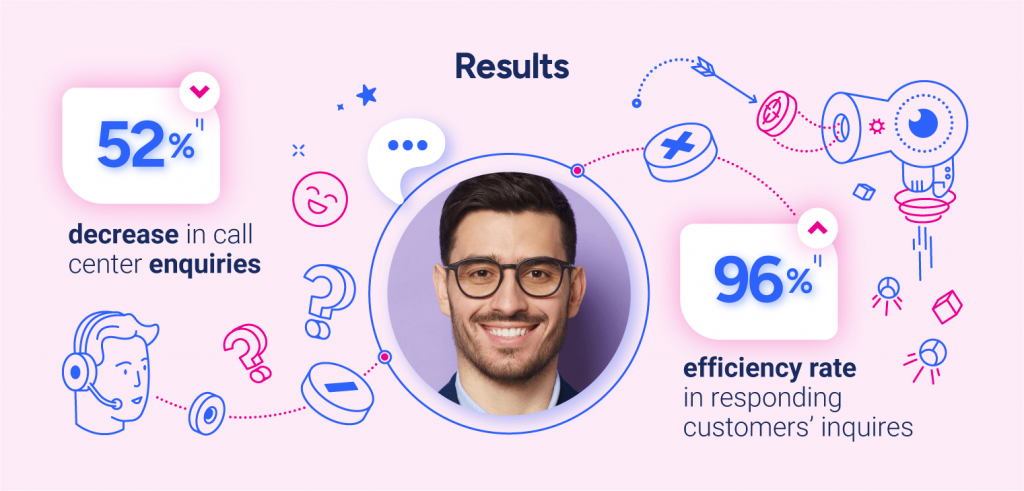 The answer came shortly: GPT. The swift advancement of GPT (Generative Pre-trained Transformer) technology indicated its potential to enhance Actionbot's conversation capabilities, elevating it to an even better customer advisor.
We integrated this by amalgamating Actionbot's capacity to utilize collected data (such as CRM or transactional data) with its understanding of the company's products, observation of customer behavior, personalized recommendations, and nearly natural chat conversational ability. Incorporating GPT technology into Actionbot represents a natural progression in our digital assistant's evolution and LANCERTO will be one of the first TUATARA's customers to leverage on Actionbot's synergy with ChatGPT, amplifying conversational abilities, and making the customer experience increasingly akin to interactions with actual humans.