Hi, it's magic!
Would you like to see our AI chatbot in action? Try Actionbot!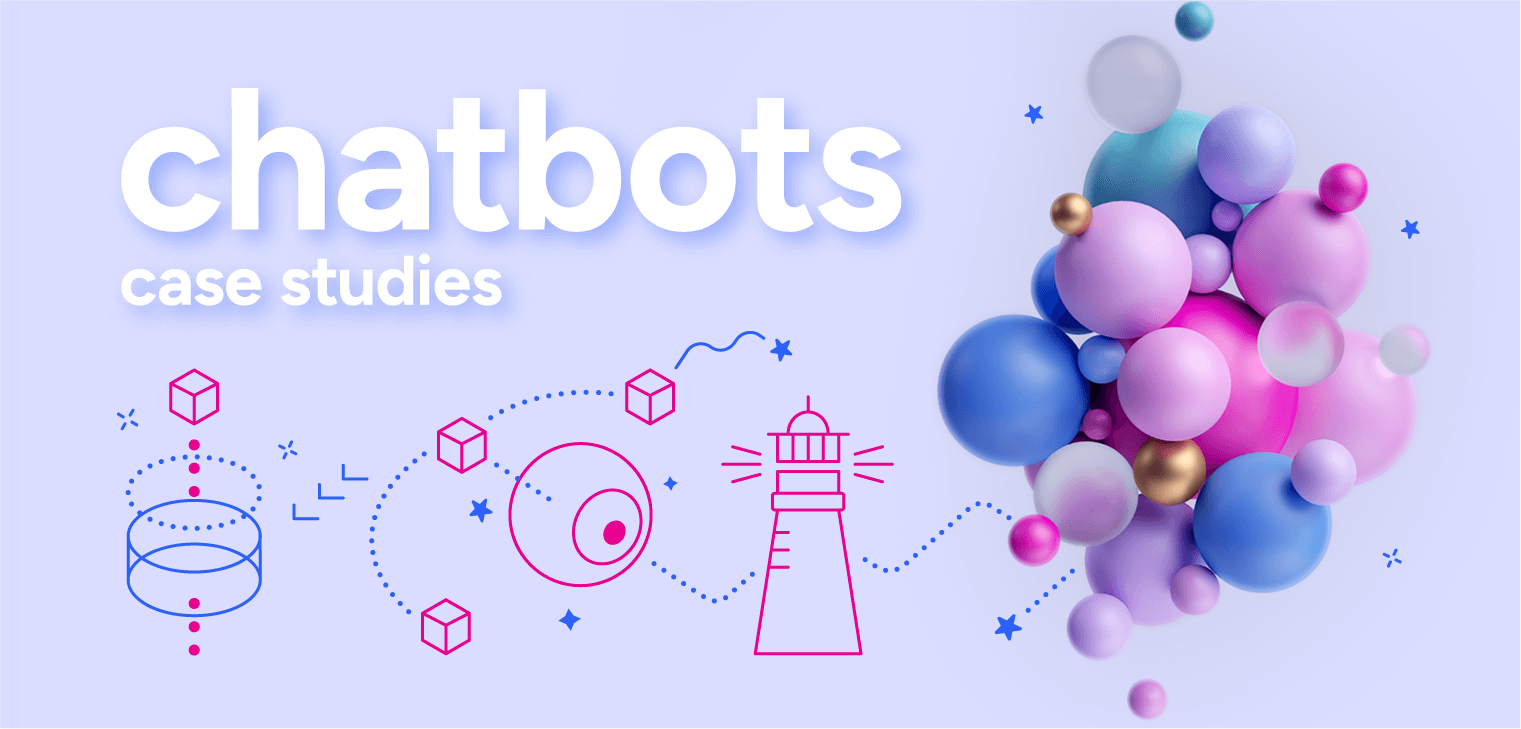 All
Chatbot case studies – chatbots for internal purposes
Chatbots for internal purposes enable engaging with each employee individually. With their help, the HR team can proactively contact each employee and assist them in various aspects. Chatbots can also detect any issues that need escalation or human intervention. Read our article presenting two chatbot case studies that show how Actionbot was successfully used for internal purposes in two companies.
Actionbot for Omantel
The COVID -19 pandemic has forced many businesses to reshape their work from a mostly office-based organization to a remote one. The internal HR processes were among the first to experience a significant impact of the new work organization. Information is generally distributed in various systems and databases, corresponding to the different internal departments, such as HR, IT helpdesk, fleet management, or career planning. Hence, for Omantel and many other businesses in the same situation, remote work has initially caused additional stress on employees. They experienced limited access to information and a lower degree of interaction with their colleagues. In particular, new employees were introduced to the company with an inefficient onboarding process compared to on-site onboarding capabilities.
The solution
Omantel, like many other businesses, has identified the need to reduce the workload of HR representatives and IT Helpdesk officers in all processes related to onboarding, operations, career planning, reporting, ticketing, and resolutions. This reduction could be achieved via an increasing level of automation of repetitive tasks.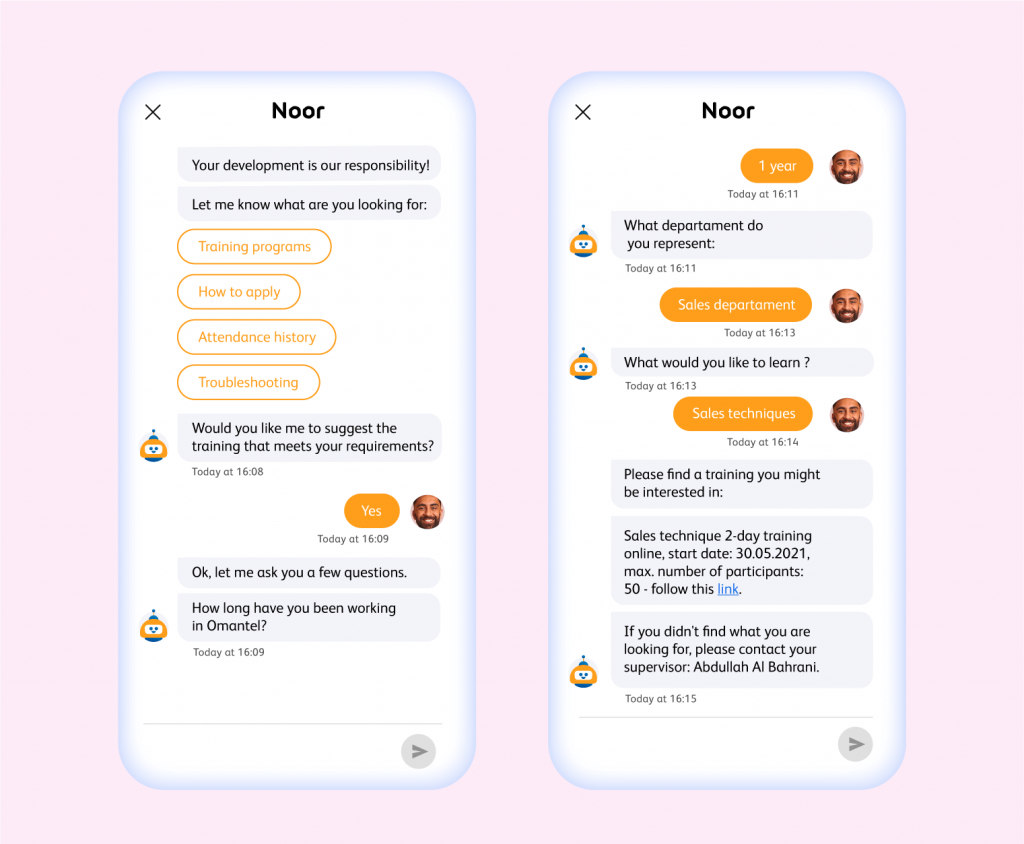 Results
In this sense, as a result of the pandemic, our chatbot team expanded the chatbot's capabilities beyond the domain of the usual B2C interactions to include internal processes supporting Omantel's employees. We focused on providing the following services:
General FAQ,
Providing information on the company structure and contact details to the employees,
The affiliate program that enables employees to recommend Omantel's products and services to their friends and family,
Career planning,
Advanced IT services (access to VPN, fleet management, reporting IT incidents).
The chatbot was programmed to recognize Omantel's employees by their phone number and to show a separate menu tailored to each employee's specific needs. Therefore, it was not required to develop a separate, new solution, as one conversation manager front-end allows for managing all conversation topics.

Actionbot for TUATARA
Our company had to face the same challenges caused by the pandemic as Omantel and many other businesses worldwide. In addition, TUATARA had to tackle the reality of dealing with a workforce spread all over the country. Our HR team faced an overload of work linked to the whole onboarding process that became a little inefficient. In the second example of chatbot case studies, employees found themselves with limited access to information, as it was distributed throughout different systems and databases, such as HR systems, document folders, or knowledge base.
The solution
TUATARA needed to reduce the work of HR representatives in all processes linked to onboarding and operations. Therefore, we decided to implement a solution for all employees that leveraged a centralized source of key information.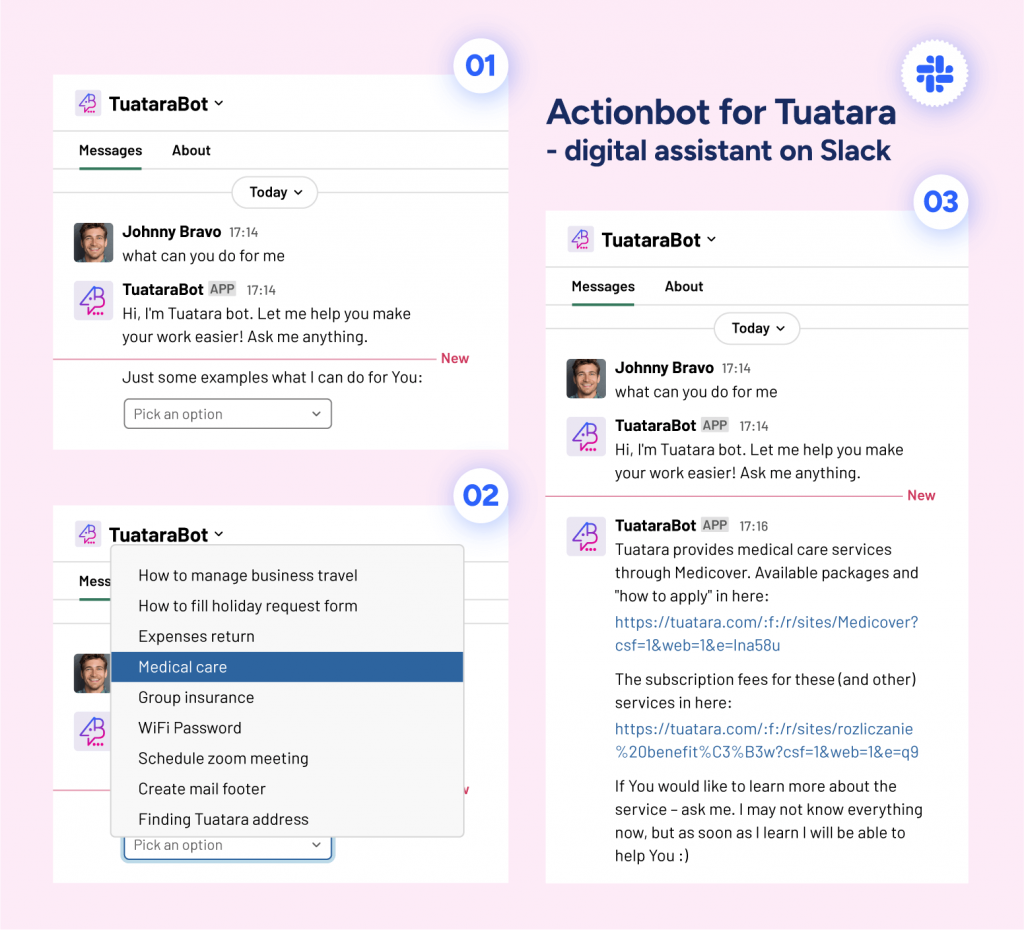 Results
We have developed an advanced digital assistant on Slack that enables employees to:
Find all the information about the company, its structure, team members and their responsibilities,
Have more efficient onboarding presentations,
Book a Zoom meeting with two clicks,
Receive information on business trip processes, apply for holidays or to use for any other HR processes.

Actionbot implementation for internal purposes – chatbot case studies
Actionbot has once again proved to be an advanced digital assistant that helps your company automate communication with employees on every channel in numerous ways. The HR department is only one area where its innovative skills were shown.
If you are interested in how Actionbot innovates other business sectors, follow the links below: